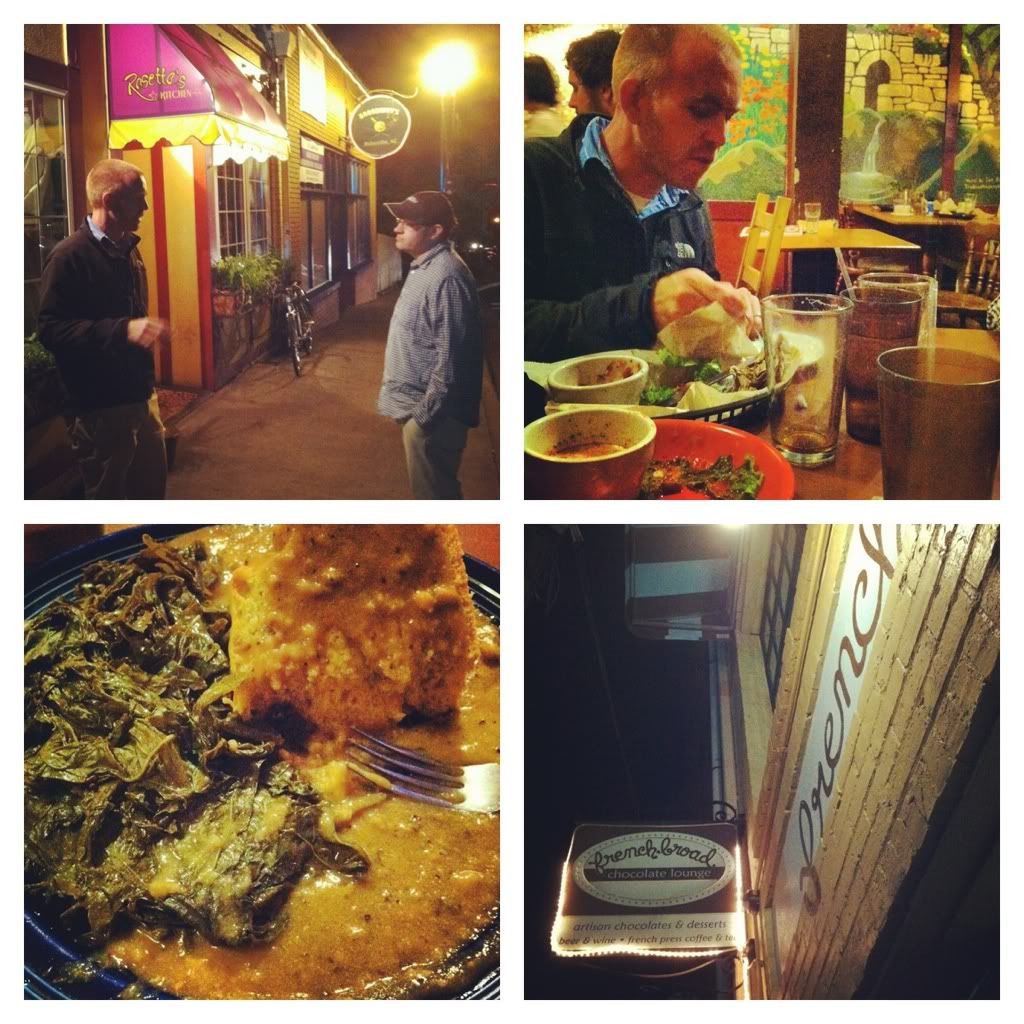 I have been
so
forgetful lately. We were almost in Asheville for the weekend, when Jason asked, "Did you get your toiletry bag?" I was rushing to leave school on Friday and left it in my classroom. Oh, well. When in Asheville, be a little grungy like everyone else. I also forgot to bring my memory card from the wedding I shot last weekend, so we are stuck with iPhone photos. They are great, but I was missing my eyelash curler and my big camera. However, fun was still to be had.
We went to Asheville for the weekend to celebrate Jason's birthday with our amazing friends, Grace and Jon. Rosetta's Kitchen was a first priority and I put back some kale, cornbread, gravy, and tempeh wings.
Jon was raving about The Chocolate Lounge during dinner, and we were all eager to head there after I sopped up the remainder of my gravy. Jon assured me they had vegan options, and they actually had several. I am so in love with Asheville. It's my favorite city in North Carolina. That chocolate cake sealed the deal.